Knowing your rights in the U.A.E can enable you to protect yourself and avoid unnecessary trouble. When confronted with legal issues due to unavoidable circumstances, it is vital to have the expertise and accurate guidance of a legal professional. A strong Legal representation is essential for safeguarding and empowering individuals and businesses in Dubai and assisting you in navigating the intricate legal system.
Having knowledgeable legal representation can make all the difference, whether you're facing criminal charges, civil litigation, or require help with contracts and agreements. Samira Al Zarooni Advocates and Legal Consultants have a great deal of experience and a steadfast dedication to handling all facets of UAE law and regulations. The firm has been recognized for its extraordinary ability to help clients who require specialized, professional, and forward-thinking legal aid in civil, criminal, and commercial concerns. The firm has over ten years of experience providing legal services in Dubai and U.A.E at large.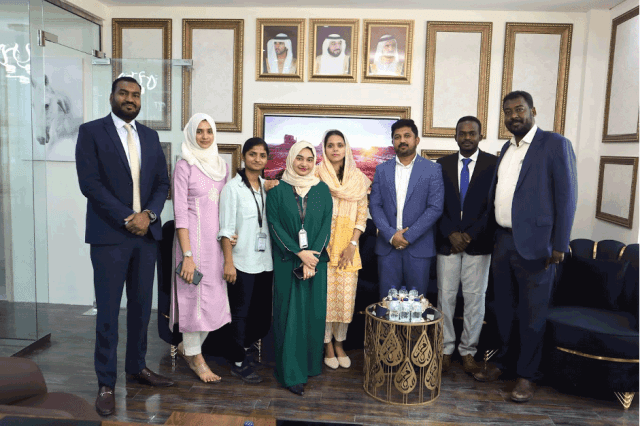 The Landscape of the U.A.E. Legal System
The UAE's legal system has a rich history that dates back to the time before Islam. During this period, local leaders created and upheld a system of tribal rules and customs that ruled the territory.
UAE was a British colony at the beginning of the 20th century, and English common law served as the main legal foundation. Following its independence from Great Britain in 1971, the UAE developed a personalized legal system to govern its territory, combining elements of Islamic law, tribal customs, and other legal systems, such as those of Egypt and India.
The legal framework of the U.A.E is derived from a blend of Islamic law, tribal norms, and foreign legal systems, with the aim to assure justice and impartiality for every individual within the community. The legal system of the U.A.E has adopted contemporary legal ideas and practices despite its roots in traditional legal systems. It also keeps evolving and adapting to meet the nation's changing demands. 
Dubai's legal framework
Dubai's legal framework is distinct in several ways:
Free Zones: Dubai has numerous free zones, which offer businesses various incentives, such as 100% foreign ownership, tax exemptions, and simplified import-export procedures. These zones promote foreign investment and ease of doing business.
Common Law System: Dubai's legal system is a mix of civil law and common law, making it more accessible to international businesses. Commercial transactions often refer to English law, providing a familiar legal environment for foreign investors.
Dubai International Financial Centre (DIFC): DIFC has its own legal system based on English common law. It's an independent jurisdiction that attracts financial institutions and international law firms.
Arbitration Center: The Dubai International Arbitration Centre (DIAC) is a reputable institution for dispute resolution. Its procedures are in line with international standards, offering an efficient way to settle commercial disputes.
Stringent Laws: Dubai has strict laws and regulations governing various aspects of life, such as alcohol consumption, dress code, and public behavior. These laws are enforced rigorously to maintain order and uphold the city's reputation as a safe and family-friendly destination.
Investor-Friendly: Dubai's legal framework is designed to attract foreign investment. It offers protection for investors and allows for full repatriation of profits, making it an appealing destination for businesses.
Islamic Law Influence: While Dubai has a relatively liberal legal framework, Islamic law (Sharia) influences certain aspects of family and personal matters. However, it's not as dominant in commercial and financial law.
These unique characteristics of Dubai's legal framework contribute to its appeal as a global business hub and a popular destination for tourists.
Types of Legal Services Available in Dubai
Consultations and advisory services.
Legal consultants provide comprehensive guidance on any legal issues faced by the client's business and offer information and legal advice to manage future risks. It helps a business to proactively avoid any legal liabilities.
Representation in Courts and Arbitration panels.
Apart from Consultation and advisory services, law firms represent their clients in Courts and Arbitration panels. SAZ represents their clients in all 7 emirates of the U.A.E across all platforms, right from the First Instance Courts to the Court of Cassation, the DIAC, among others.
Contract drafting and review.
Drafting of standard contracts that are legally binding. Additionally, reviewing agreements to see that the client's interest is protected and no legal complications will arise in the future as a result of signing the contract.
SAZ's legal document drafting services include but are not limited to Drafting wills and trust agreements, Memorandum of Association, Article of Association, and legal notices among others.
Dispute resolution and mediation.
Law firms assist clients in determining the best method to resolve disputes for their unique situations. Alternate dispute resolution also known as out of Court settlement, is used in place of litigation. Mediation is one of the effective methods for resolving commercial disputes amicably.
Arbitration is a practice by which a dispute is submitted to one or more arbitrators, with the mutual consent of the disputing parties and the arbitrator/s pronounce the Order (Award) which is a binding decision.
Intellectual property, trademarking, and patent services.
Legal Services for the protection and management of Intellectual Property rights, IP litigation, licensing and Trademark registration Patent registration, and other IP-related legal services are provided by law firms.
 Ensuring Personal Rights
Below are some of the key areas that require professional attention:
Personal status and family law.
Personal status and family law in the U.A.E governs personal affairs such as inheritance and wills, marriage, divorce, child custody, maintenance, etc. Legal service providers deliver reliable, effective, and customized legal solutions in this regard.
Employment rights and labor disputes.
Legal service providers advise both, employers as well as employees with respect to a wide range of issues that arise or may arise during employment. SAZ provides services like drafting employment contracts, severance claims, breach of contract claims, negotiations & settlements,s and all types of labor-associated disputes.
Property rights, real estate disputes, and tenancy issues.
SAZ guides property buyers, sellers, tenants, landlords, and investors with reliable legal support, through the complexities of property law, real estate, rent disputes, etc, and saves the clients unnecessary hassle.
Criminal defense and personal injury claims.
Having a knowledgeable and competent criminal defense Attorney on your side is crucial if you find yourself dealing with legal troubles or criminal charges in the U.A.E. It is essential to have a legal service provider who is knowledgeable about the local laws, procedures, and intricacies involved in criminal cases because Dubai's legal system can be complicated and foreign to the client.
Types of criminal cases handled by SAZ include Financial Crimes, Drug Possession crimes, Cyber Crimes, Defamation, Violent Crimes, Theft, Burglary, and Breach of Trust Cases, to name a few.
 Safeguarding Business Interests
Having the right legal support is crucial to safeguard your business interests which may comprise of:
Business formation and corporate structuring.
Entrepreneurs need professional legal assistance to navigate the complicated legal environment of commercial activities in Dubai. That's where Legal services providers come in; they are experts in the law with a thorough understanding of UAE corporate law and regulations.
At SAZ, we provide our clients with services such as company formation, regulatory compliance, contract drafting and review, etc.
Commercial disputes and business litigation.
Legal service providers can protect your interests and strive toward a fair resolution in the event of commercial disputes or litigation. Their knowledge of alternative conflict resolution procedures and local courts is invaluable.
Mergers, acquisitions, and partnership agreements.
Legal service providers can help you with the legal procedures, due diligence, and discussions involved in mergers, acquisitions, restructuring, and the drafting, reviewing, and negotiating of partnership agreements.
Regulatory compliance and licensing.
SAZ recommends companies operating in Dubai on licenses, permits, regulatory requirements, and other legal obligations with regard to the Central Bank, Labor Department, and Economic Department, among other departments.
Choosing the Right Legal Service Provider
When it comes to selecting the right legal service provider for you, you may have to consider certain factors since the decision is crucial.
Factors to consider can be expertise, reputation, communication, and fees of the legal service provider.
Initial consultations and clear agreements between the legal service provider and the potential client are important to make an informed decision on the next course of action, and to discuss the fees, timing, and personal conflicts if any.
Conclusion
Dubai, is a city renowned for its rapid development and diverse population, legal service providers are crucial to defending people's rights and advancing justice.
It is a well-known fact that most people are not very aware of their legal rights and responsibilities. Therefore, SAZ advises our clients before going to Court or engaging in any dispute in order to defend their rights and interests rather than taking any unfavorable action.
It is crucial to take legal advice before acting in any way. Thus, you are welcome to get in touch with us to take advantage of the legal advice services that we offer.
Contact SAZ to avail of Legal Services in Dubai
If you are looking for expert legal guidance, from a reputable law firm in Dubai, that will suit your needs, reach us at +971585323296 Alternatively, you can email your inquiry to info@zaroonilawyers.com.